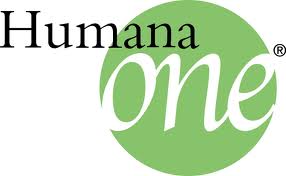 Humana critical illness insurance
Humana is incorporated and traded on the New York Stock Exchange [NYSE symbol HUM].
Founded in 1961 in Louisville Kentucky, and, it is a Fortune 100 company that markets and administers health insurance. Not only one of the largest health insurers in the United States but one of the largest companies overall with about 30,000,000,000, (billion) dollars in revenue in 2008. With a client base of over 11.5 million in the U.S., the entity is the largest (measured in revenue) Fortune 100 company headquartered in the Kentucky and has nearly  30,000 employees and agents in the nation. Humana markets its health insurance services in all 50 U.S. states.
Focus on health insurance they are a leading force in the industry and mammoth in medicare supplements. They are also leading the way in a stream of new products in the way of supplemental health insurance such as Humana critical illness insurance as well as Cancer insurance which was just launched this year mid 2010. It focuses on the areas that are most needed a lump sum critical illness insurance heart attack, stroke, and paralysis, coma etc. If like to get an all in one policy by Humana it truly is the best way to go. To see all the benefits a Humana critical illness policy has to offer click here to view the benefits outline summary.
Those that offer a full or all in one type of critical illness policy click here. for those that want Humana cash cancer click here and for Humana critical illness coverage explanation click here.
One of the top cancer insurance providers is Humana, which through its subsidiaries and network of distributors, help millions of policyholders create a better and more secure future. This is seperate from critical illness insurance as a stand alone. It is recommended to get the most complete coverage under a Humana critical illness insurance that way it is more complete including cancer. None- the-less, if only looking for cash cancer only plan this is the way to go. Click here to view more info on Humana's Cancer Only Insurance.
Finding the right insurance plans to help your family handle medical emergencies and prepare for the future can be difficult and confusing. The good news is that you're not alone. At www.CriticalIllnessPolicies.com, we can help you explore your best options and tailor a plan to meet your needs. Call us now at 1-561-210-5822 and speak to our experienced and helpful agents to get the answers you deserve.