Critical Illness and Cancer Insurance Policies…
The answer to Health Care Reform
Want proof? You are witness to THE SINGLE BIGGEST CHANGE IN THE U.S. THIS CENTURY…The Health care Reform, and thus a new market has been created.  Don't fight to stay the old way of Health insurance instead you need to be prepared for change. Those that embrace the transition will best be positioned to capitalize. Rising costs of premiums force private insureds to raise deductibles and balance the solution by giving way to critical illness insurance as a viable solution, (along with an accident plan). Your clients get more coverage for less or perhaps equal premium dollars than having gone without…and without deductible worries of out of pocket expense.
The market is enormous. Over 300,000,000 people in the U.S. (over 65 million Americans between the ages of 30 and 50) approximately 1/3 of 1% have separate critical illness policies. Help your clients offset the costs of high deductible insurance plans with raising costs of private insurance, you're in the right place. Yet do not wait as the time hasn't been, and might not ever be, better than right now! If you're not offering your clients accident and Critical illness OUTSIDE of their traditional insurance policy, you're doing a disservice to them ,and an injustice…to Yourself!
Still not Convinced?
Historically, the U.S. has nothing to go on and critical illness insurance was never marketed on a large scale like the rest of the world. Largely this is in part due to the health care system so different from the rest of the world, thus the need in U.S. was different. Virtually every other country in the world that already has a universal type  health care system in place offers Critical illness insurance/ Critical illness cover. This is the blueprint for what is yet to come, with the change to a health care reform, critical illness is earmarked to be the standard to the industry insurance supplement. With such a poise that is ready to go vertical align yourself now. In fact, we can already see its ripple effect beginning as need the more health insurance costs rise. Today is a ripple, tomorrow… ride the wave.
There is now a place to get Critical illness Insurance leads!
If you would like to join the Premier Leading CI Experts with focus on critical illness policies, this is a fortunate moment…and opportunity is knocking. We offer ways with high closing rate to offer your existing book of business (for those health insurance rate hikes) and for all business to come going forward. If you don't offer it another agent will.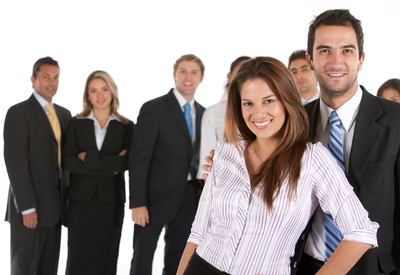 Joining our family has it's privileges, including;
Highest appointment contract offerings from a multitude of Critical illness insurance carriers and cancer insurance carriers, Critical illness leads program offered through partnership with CriticalIllnessInsuranceLeads.com (in development),  Guaranteed critical illness insurance, alliances, association discounts, full service critical illness insurance quote engine, partnership, training support.
We are working on  lots more in the near future no other will be able to offer. In fact, so much so, we are bound by legal and strategic partnerships, not to mention till release. So get in on the ground level and find out more information about the opportunity, and get appointed to help your book of clients today and your future clients of tomorrow…today.
HOW TO BEGIN
Ready to start on a successful career path and serve your community with affordable critical illness insurance by becoming an appointed agent? Fill the agent form (get quote) above to get more information and get appointed with any of the leading carriers, use of our proprietary quote engine, marketing assistance and more.